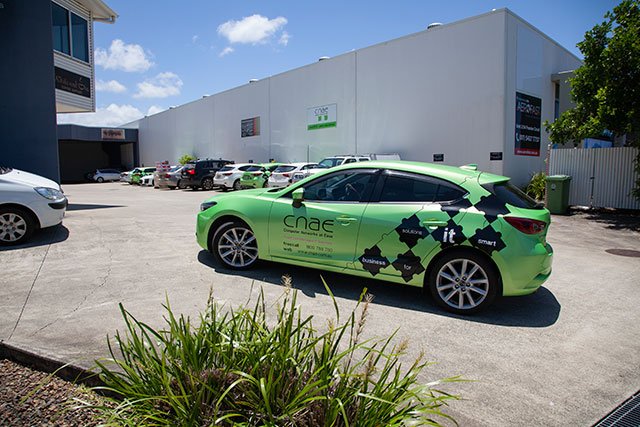 CNAE is your local IT services company in Maroochydore. We provide everything you need in terms of computer network management, from disaster recovery to tailored solutions that you can implement in your business each day.
Wide Range of Network Management Services
When you operate a business, your computer network system needs to run seamlessly. This is why we provide complete project management services, from full implementation to network design and relocations.
Running your business is your top priority and ensuring that your computer network is operating efficiently and effectively is ours. We will help you coordinate with third-party contractors, engage with vendors, and manage the entire project for you from start to finish.
By partnering with CNAE for your IT services in Maroochydore, you can sit back and have confidence that your network will be transported and installed quickly and correctly so you can get your business back up and running!
Disaster Recovery and Backup Solutions
Although we hope that your company is not faced with any disasters that could affect operations, a good IT support service company will have a holistic backup and disaster recovery plan in place – just in case!
Backup solutions are perhaps one of the most important aspects of your IT networking solutions. At CNAE we offer everything from onsite and offsite options, to multi-tiered backup recovery solutions. We will provide backup testing services and have the capabilities in place to replicate your entire server environment offsite!
This means that your computer network can be completely digital, and you can rely on our IT services to provide a completely functioning network solution.
Tailored Solutions for Your Business
CNAE understands that your company is unique, and as a result, we aim to provide tailor-made solutions that will help you overcome your specific business challenges. We partner with your teams to thoroughly understand your Maroochydore business operations, and we will customise your IT networking strategy to match.
Our technicians are certified experts and have experience in a wide variety of software applications – give us a call today to see how we can help you transform the way you use technology in your company!
IT Tools to Keep Your Business Moving Forward
A growing business needs to employ the right tools to continue moving forward. This includes everything from email services, remote access and file sharing, and cybersecurity.
CNAE provides you with a private mail server and will include maintaining it as part of your IT services agreement. If you prefer, we can provide hosted email solutions as well. We will help you determine which option is right for your company, and since email is essential for any functioning business making the correct choice is essential.
If you have satellite offices or remote workers, investing in remote access and file sharing tools can significantly improve process efficiency. Your employees should be able to access the information they need regardless of where they are, so our Maroochydore IT support services team will help you incorporate the best solution.
Then there is the matter of cybersecurity. In today's digital world, your business cannot afford to have anything but the best cybersecurity measures in place! CNAE offers mail filtering, WAN solutions, antivirus, and firewall solutions to keep your network safe and secure. We can also monitor all systems so you can be informed about everything happening within your network.
CNAE is Your Trusted Maroochydore IT Service Provider
CNAE is Maroochydore's top computer network company. We will work alongside your business to support and monitor all of your technological needs. Our IT professionals work hard to continuously deliver high-quality services and innovative solutions.
We will not only safeguard all of your business networks and take care of your cybersecurity needs, but also partner with you to develop a computer network system strategy. This will allow you to minimise disruptions and downtime while maximising efficiency and effectiveness.