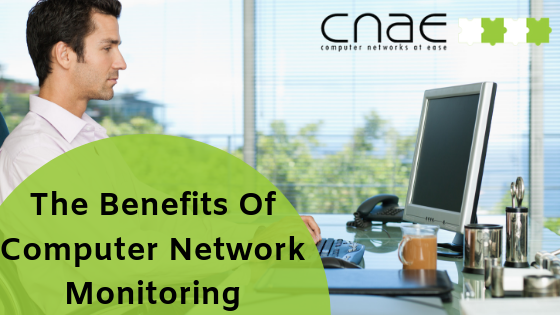 CNAE are a Sunshine Coast IT and computer network services leader with the technology to keep your business network safe and secure. CNAE offer different levels of computer network monitoring to help different types of businesses, such as break-fix monitoring, preventative maintenance and full service management. In our experience, small business owners are the most vulnerable because they don't have the time, resources or expertise to properly manage their IT environment.  Engaging CNAE is like having your own IT staff member but for a fraction of the cost.
With the dangers of computer networks going down, due to hackers, ransom ware or viruses it is essential to have network monitoring in place. You may have heard the horror stories of businesses having to shut their doors because their system went down and they could not process a sale or they lost valuable documentation. This is why we strive to help businesses like yours.
Here at CNAE we are tirelessly working in the backend of your system keeping everything up to date and protecting you from the worst that could happen. You will stay ahead of outages, as your system will always be kept at optimum running capacity so you can work faster, not harder!
We can also track what all your staff are doing so you know exactly what is happening in your business, where time is being spent and if we find anything malicious in your system we notify you right away, and resolve the issue as quickly as we can.
So if you want to keep your business safe and your files protected while maximising your business productivity, talk to CNAE today about the benefits of using computer network monitoring.  We can help you set up your computer network and maintain it with ease. Just call our team at CNAE for computer network services on 07 5436 9777.